EGSE:Electrical Ground Support Equipmest
Overview
EGSE supports testing functions and performances of satellite electronic devices and analyze design errors of hardware and software.

We localized the EGSE to verify functions and performances of KOMPSAT 3 and 3A's payload electronic devices.
XDM EGSE
XDM (X-band Downlink Module) is a high-speed data transfer device. The XDM EGSE supports testing performances of the XDM comprising of XTX (X-band Transmitter), MAS (MUX and Switch), APM (Antenna Pointing Module) and X-band antenna.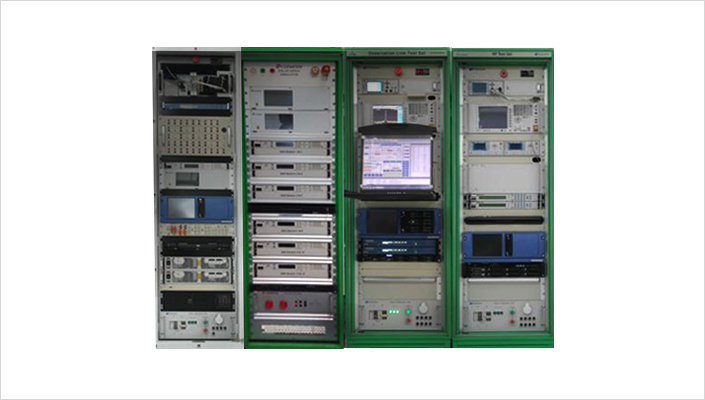 Specifications of XDM EGSE are as follows.
- RF Performance measure of X-band downlink (RF power, Noise figure, Frequency counter, etc.)

- Signal recption of X-band dual channel (reception of LHCP, RHCP at once)

- The motion power supply of XDM

- QPSK demodulation: 320Mbps (I channel: 160Mbps, Q channel: 160Mbps) processing

- Generation of the control signal

- Transmission and reception of TC/TM data

- Offering GUI-based integrated software for test

- Offering software for restoration of satellite image

- Offering mass network storage device
PDHU EGSE
PDHU EGSE is a ground test support equipment which tests the function and the performance of PDHU (Payload Data Handling Unit) that is a core parts for the payload of the observation satellite at the AIT period.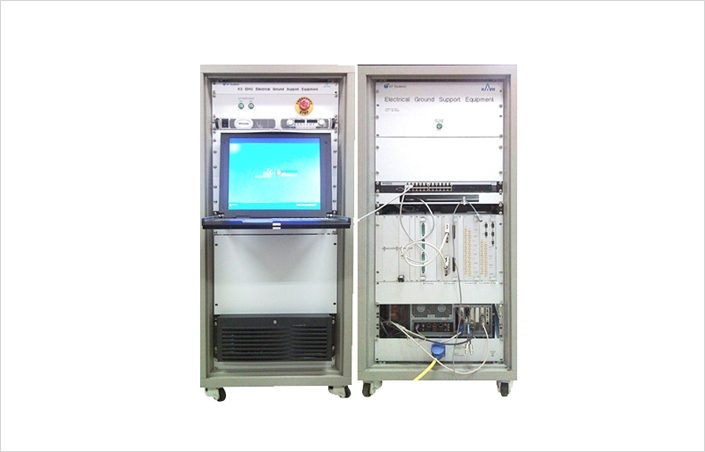 The main functions of PDHU EGSE are as follows.
- Offering a copy function of input/output data of PDHU

- Offering a function of real-time high speed transmission and reception of data

- Offering functions of the post-processing of image data received (De-formatting, Decryption, Decoding) and the analysis

- Generation of the control signal

- Transmission and reception of TC/TM data

- Offering GUI-based integrated software for test