Message from CEO
HOMEAbout UsMessage from CEO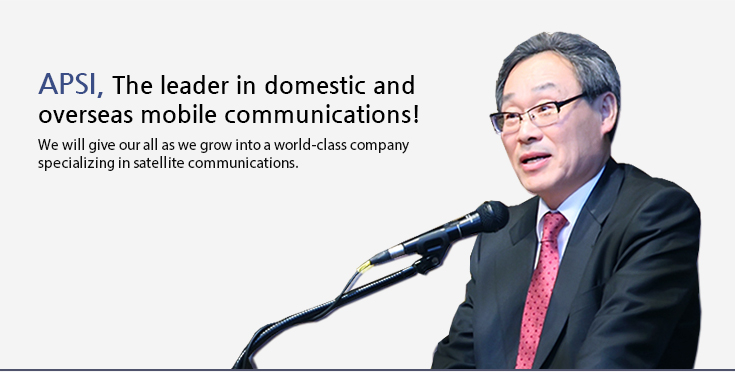 Greetings,
Since our APSI years, we at APSI have been dedicated to satellite related projects. We've proven our competence and potential for growth with the success we've achieved by completing UAE THURAYA's second generation satellite mobile phone business. By leveraging our successful execution of next generation core TETRA technology development projects, our company continues to produce TETRA portable Terminals and applied products, as well as conduct satellite communications services (common carrier).

We are also breaking new ground as we develop super small satellite communications modules that will provide back-up satellite communication function to ground mobile phones. We are also developing and conducting sales for products that apply all types of MSS (Mobile Satellite Service, satellite telecommunications) technologies, next generation TETRA high-speed data modems, and portable Terminals for both satellite and TETRA, which will be optimal solutions for disaster management.

Our company is committed to becoming the leader in the domestic and overseas satellite communications service business on the strength of our proprietary communications technology.

All of us company executives and employees alike are doing our very best as we inevitably grow into a global satellite communications company on the merit of our effort and achievement of our business goals. After already attaining domestic success, we look forward to the day when we will proudly represent our country in the global satellite communications field.

Thank you.